My ONLY sale of the year is almost here, and I am so excited to fill the studio with you beautiful humans! I know that deciding to do a boudoir shoot can be a little bit scary (and a bit exciting), so I decided to cover some FAQs about how the process works!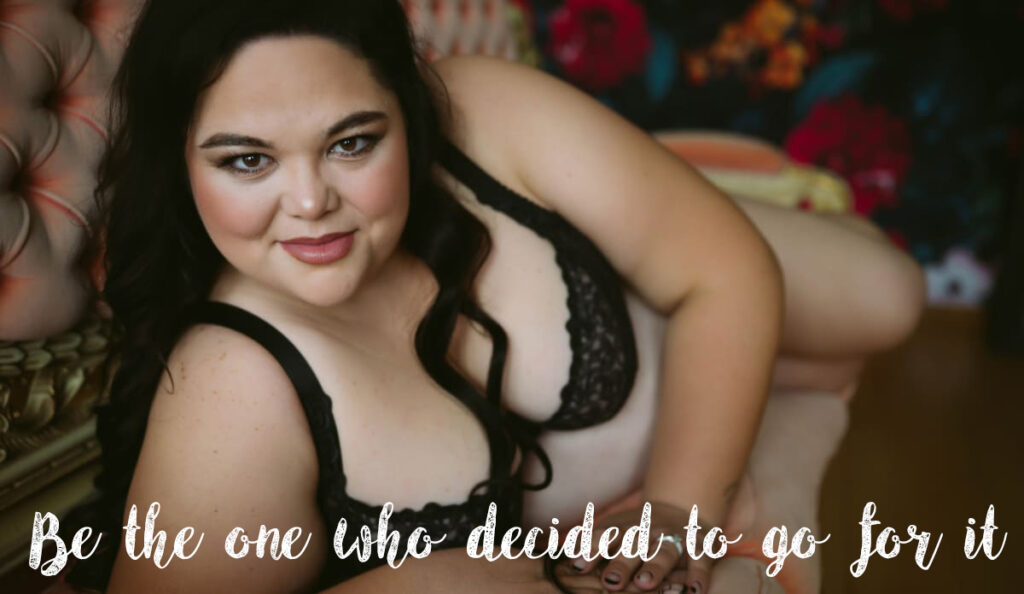 I am not sure if boudoir is for me. Can I do this?
YES! Boudoir is for everyone. Babes of all ages, all sizes, all shapes. People with curves, without curves, with stretch marks. People who have disabilities, mastectomies, scars, and cellulite. Humans who are gender queer, transgender, non-binary. ALL OF YOU ARE BEAUTIFUL and deserve an incredible experience of self love. You can do this! Still not sure? Check out this blog post about how terrifying boudoir shoots can be.
What is included?
The Black Friday Sale is $199 and includes: 
Your Session Fee, which includes:

One hour boudoir shoot (I'll pose and guide you the whole way through)
Professional hair and makeup before your shoot, including false lashes
Same day gallery reveal and ordering session
Professional retouching of your images

$100 credit towards the purchase of a collection
Wardrobe Styling and $25 off a $100 purchase at Altheas Fine Lingerie
$25 off any service valued at $50 or more at Clean Slate Spa
$25 off a massage while you wait for your images to be edited
That's $574 worth of boudoir goodness for $199!
Payment plan options are available for pictures, which are sold separately.
Okay, so how does this work? Do I need to know how to pose?
Once you have purchased your Black Friday Session, you'll receive a confirmation email with info on how to schedule your pre-shoot consultation  and shoot date, and info on how to redeem all the extra goodies that come with your shoot!  
I will help you every step of the way!! From how to prepare, to what to bring, to how to pose (I'll literally pose you head to toe, including help with facial expressions), I will answer any questions you have and be sure you have all the information you need for an amazing boudoir experience. Watch me talk about this on TikTok here.
When does my shoot need to take place?
Black Friday shoots must be scheduled between January 9 and June 14, 2024.
Can I use this for a couples shoot?
YES! You will need to notify Melissa before booking and you and your honey will be required to have a pre-session consultation in person or video chat. 
How far in advance should I book my shoot?
You will want your shoot to take place at least 8 weeks before your need your finished products, and you'll need to choose a date by January 31, 2024.
So I book my shoot-then what happens?
Once you have booked a shoot, I will send you a step by step prep guide! I am available by text/email/phone or in person if you'd like extra help getting ready for your shoot!
When do I get to see the pictures?
THE SAME DAY as your shoot! About an hour after we wrap up your shoot, we have a gallery reveal and ordering session! We sit down, view a slideshow of all your incredible, gorgeous jaw dropping images, and I help you finalize your order.
What do I do with the pictures?
I offer folios, albums, wall art and collections! My most popular collection includes an 8×8 album, your corresponding digital files, a custom password protected app for your phone and an 8×12 float! To see some of my clients' favorite items, click here!
What if I need a payment plan?! How does that work?
I offer three different payment options for your shoot.  Prepayment plans (which get you access to complimentary bonuses), payment in full on the day of your shoot with cash or credit, or PayPal Credit, which allows you to pay off your order for up to six months with no fees or interest! Paypal Credit must be approved before your shoot.
When do I receive my order?
Generally between 6-8 weeks after you approve your order to print. If you have a tight deadline let me know and I will do my absolute best to accommodate you.
Have more questions?
Email me at [email protected] or set up a phone consultation! I would love to work with you!