Alyssa is a beautiful human whom I consider lucky to call a friend. I asked her to write up some words for this year's transgender day of visibility. Transgender visibility should happen every single day. Every day should be a human day of visibility. Where we are acknowledged and celebrated for our own unique beauty. Until then, women like Alyssa are lighting the way for others to live bravely, boldly and authentically. Thank you, Alyssa, for being you.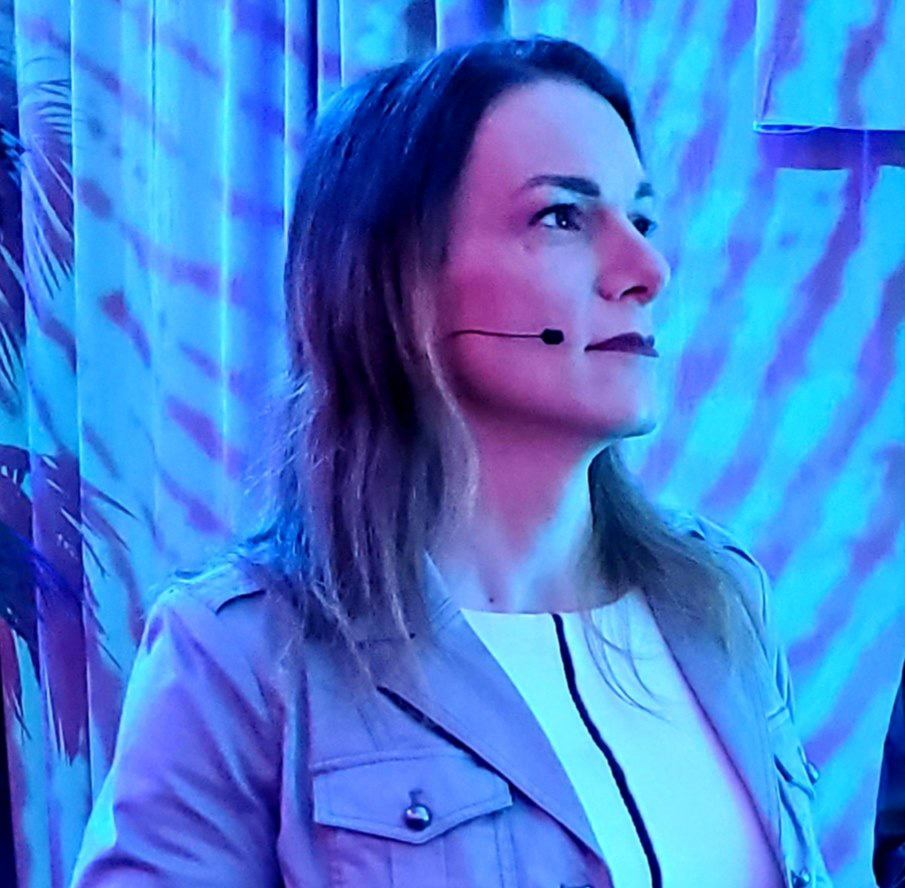 March 31 each year is marked as Transgender Day of Visibility. According to the Human Rights Campaign, it is a day to commemorate "the courage it takes to live openly and authentically". For those that live in silence, hiding their authentic selves, the day can serve as motivation to share their true selves with the world, if only for that one day a year. For others it's a day to publicly recognize their journey to authenticity and be bold in bringing awareness to the world that transgender people are human beings like everyone else.
As I look at my own situation, I am one of the fortunate ones that can say every day is a day of visibility for me. I have a supporting family, many supporting friends and a wonderfully open and supportive employer. I am also a very public face in my cyber security community. Daily, whether through social media, public speaking appearances, or other media appearances, I have the opportunity to add the human element to people's perception of the transgender community.
As a result, when Transgender Day of Visibility comes around each year, I use it as a reminder that not everyone is as fortunate as I in that respect. I tend to reflect on the fact that there are so many in the trans community who are forced to live in secrecy, denial, and fear. In the last three years, after over a decade of improvements, it has become more accepted for that small minority of society to verbalize and act out their hatred toward transgender people. As a result, many who may have opened themselves to living authentically have instead kept themselves hidden way.
It's for this reason that I choose to be open and public about my identity. The platform I've been given allows me to have a two-fold impact. First, as I mentioned previously, is giving the trans community a human face in the public space of society. Humanizing transgender people is one of the most effective ways to combat the hate in our world. Second, my daily visibility can serve as an example to others that they don't need to live in fear. That it is possible to be successful, have a career, and be vocal and open about our identity. It's not something we have to hide but rather something we can embrace, something that makes us powerful.
So, this year on Transgender Day of Visibility, I want to remind us all that being transgender isn't a weakness. It's a unique power that we possess, a vision of the world that few get to experience. We have access to a truly unique perspective that society needs us to share. We stand as clear examples that gender does not define one's capabilities. We have the ability to transcend the prejudices that divide our civilization. We are the ones that demonstrate a better way to understand and appreciate the uniqueness that every human brings to the conversation. Sure, we experience significant hardships, we feel pain, we endure discrimination and hatred. However, it is in overcoming those challenges and contributing to the world around us that our strength truly shines.
While I truly wish that each of my transgender siblings could embrace this day and share themselves authentically, I also understand that some just are not ready for that yet. That is ok. Please know that those of us who do have the privilege of being visible in our daily lives are working hard to support you and make the world safer and more inclusive for all humans.
-Alyssa Jean Miller