I picked up a 35mm film camera ( a pentax k1000) when I was sixteen, hoping it was the one thing that was going to finally give me the identity I was searching for so desperately. Something needed to define ME. I wasn't really one of those artsy girls. I wasn't a popular girl. I never had any patience with mean girls. I was too soft to really be a grunge girl, even though I hung on to Courtney Love's every word (lyric) and even had to be dragged out of a mosh pit at a Hole concert once . . . who knew I would end up here, doing what I love.
I have carried the negatives from the following images among my most prized possessions. I was so proud of this work, a whole year of photography experience under my belt. It encapsulates everything I was passionate about as a hopelessly romantic, idealistic, lovestruck teenager. I was fortunate enough to grow up in England as a military brat and because of that had incredible opportunities to travel when I was younger. Here is a little peak into my beginnings as a photographer.
This is the inside and outside of the Musee D'Orsay, which I would love to visit with my girls! The architecture is just mind blowing. It used to be a train station!
This is just outside the Louvre-this guy was sitting just like the two behind him and I was drawn to the symmetry. He saw that I was pointing a camera at him and couldn't help but giggle.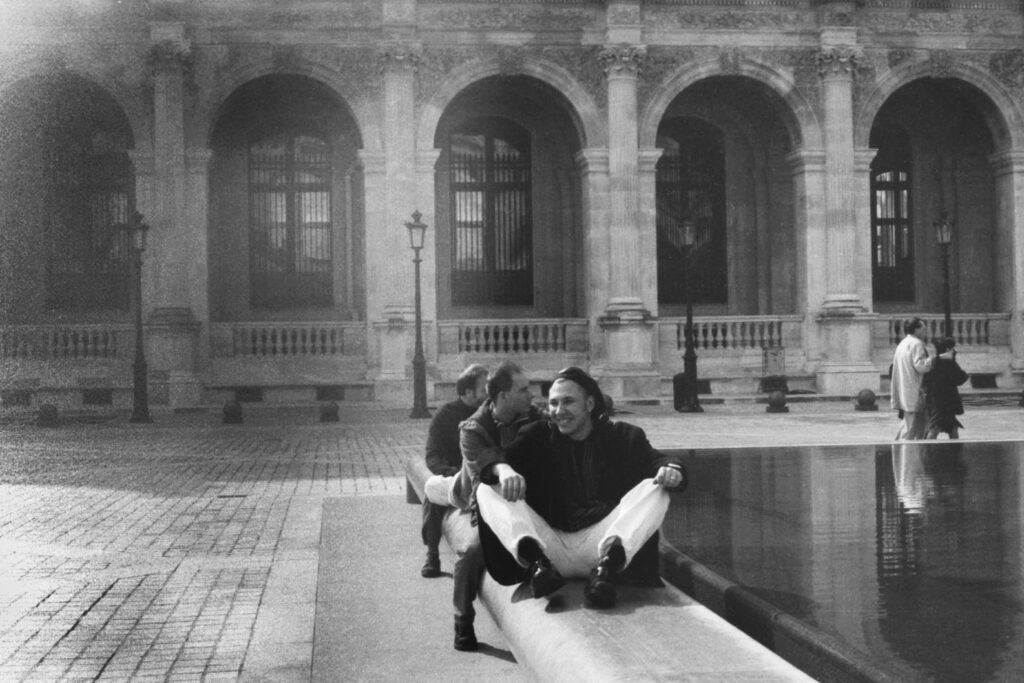 These were taken in Edinburgh, while I was tagging along on a trip with my high school sweetheart's family (hence the lovestruck teenager bit). I was obsessed with the picture of his sister (they totally have the same nose) and of that cow! SO fuzzy!
These are from a trip to Scotland – I tagged along with my high school sweetheart's family. The picture of his sister was a happy accident but a super important lesson in the power of well placed light. I processed it just like this too-super contrasty, not exposed exactly right, but I loved it nonetheless.
And ah yes, the 15 minutes of fame type moment. A teacher at our high school was Nate's aunt (front right), and she got us backstage access to meet, photograph and interview the Foo Fighters. I was convinced I was going to be a Rolling Stone photographer, and made Annie Leibovitz my personal hero.
I'm sure I would have loved the life of a Rolling Stone photographer, but I am so happy I ended up where I am today-empowering women to love their bodies through boudoir photography.
xoxo
Melissa