"Wow. Look at that butt."
That's the type of response we want (and what I got when I sent the nekkid version of this one to David. He's a good man.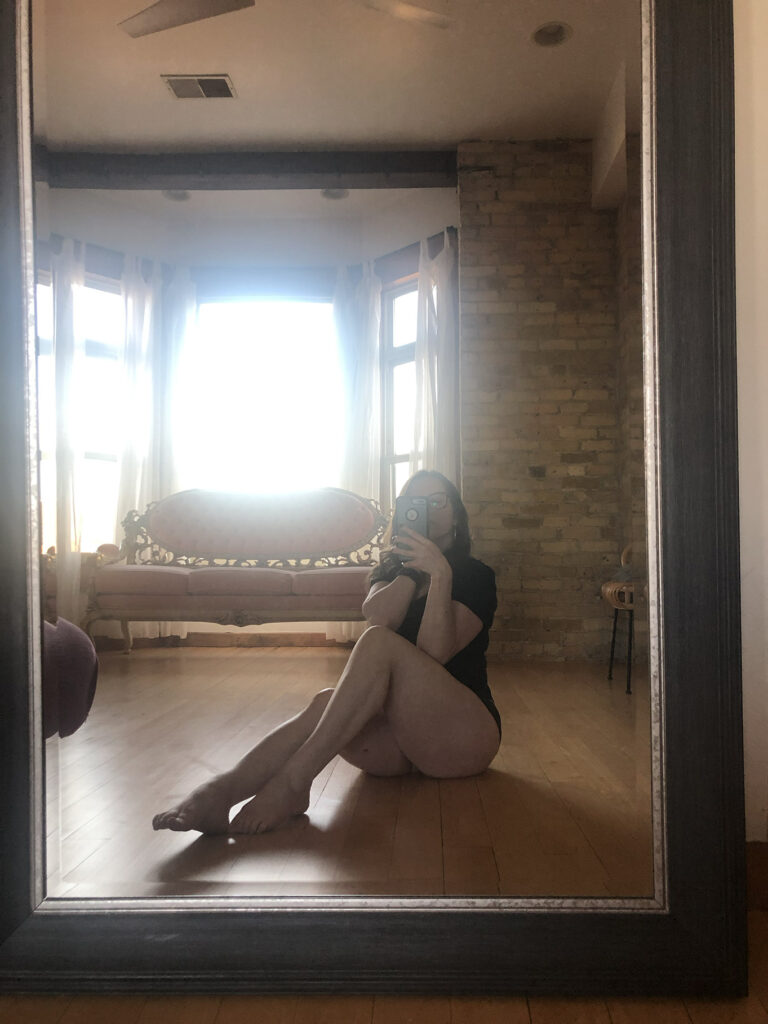 How to take this shot:
Sit in front of a mirror and turn your legs to the side
Bend both your knees and point your toes
Bend the knee closest to the mirror a little bit higher
Use your arm closest to the mirror to cover up as much or as little as you want of your chest
Use the phone to cover some/all of your face
Use your other arm to cover up the other side of your chest!
VOILA!
This is a fun one to play with – you can do it without clothes, you can do it without a shirt but with a pretty bra, you can do it with a shirt and undies like this to bring attention to the legs – if you love your legs or want a less is more selfie, this one is amazing.
Have fun, babes!
xoxo
-Melissa