This beautiful babe is an absolute inspiration in every single way. I got a text from her a few days before Mother's Day, asking if I did boudoir parties.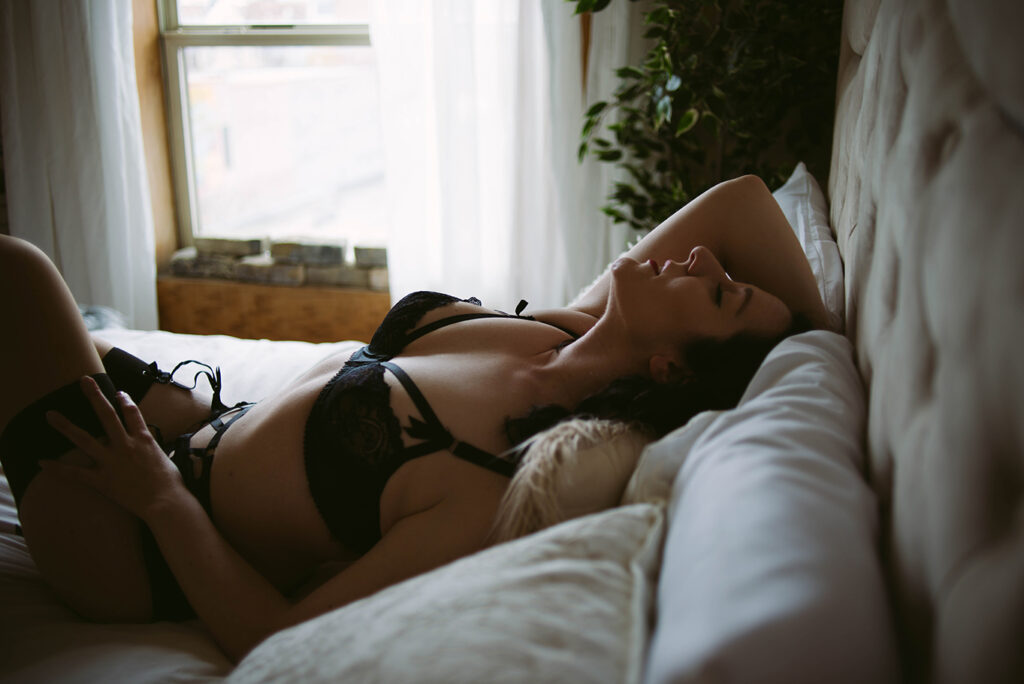 OF COURSE! I love parties! Women hanging out, empowering each other, cheering each other on, it's always a blast. It's why I started Galentine's Day.
It turns out that E was about to undergo a double mastectomy and had to do so in pretty short order.
She wanted to celebrate her pre-surgery body, and she wanted her friends by her side. She called it a "tata to my tatas party."
My heart.
She said she specifically needed to document her breasts because they were amazing, and wanted to pour a bottle of champagne over them.
WHY have I not thought of this before?
On the day of the shoot, the time came to get the champagne out. We cleared the bed away from the wall, did some "practice" shots before popping the bottle, and had the emergency standby bottles ready. I had to be sure we got these shots right-it was the only thing she specifically requested. And man. They. Are. SPECTACULAR.
THIS is what I mean when I say I want to capture happy, giggly, laughing shots-where you let go completely. You are alive and free, loving everything in the precise moment the picture is taken.
For those that have worked with me, pouring a bottle of champagne over your body works WAY better than exclaiming "PENIS!" to get genuine giggles.
Her hubby was present for her photo reveal and he just beamed. He said it made him so happy to see she had a great time during the shoot.
She might have the most grace of any woman I have ever met. She went through this whole process with a brave smile on her face, brazenly donning her Dita Von Teese lingerie (whom she is a clone for btw if you didn't notice), and exhibiting absolute joy during her entire shoot.
She patiently waited while I worked on her album design through a super busy month, and is already talking about a follow up shoot after reconstructive surgery.
Hope you are feeling well, E. I can't wait to photograph you again.