If you have talked with me about boudoir for more than five minutes, my love for Susan of Clean Slate Spa no doubt came up. I have seen Susan for close to 20 years now, and she did the makeup for my first ever boudoir shoots at the Iron Horse 11 years ago! I recently sat down to talk with her about skin care, since my own skin is changing with age (thanks hormones), and I needed to switch up my skincare routine.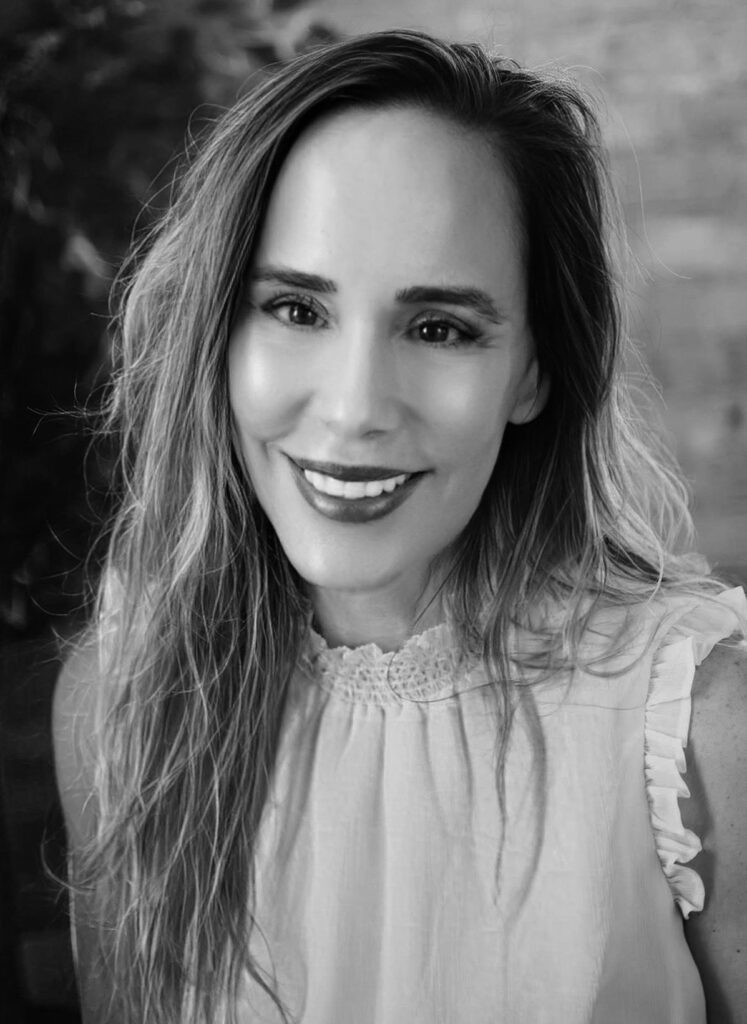 SUSAN'S SKINCARE TIPS:
As we get older, our skincare needs seem to change. How often should we be switching up our skincare regimen? E​veryone's skin is unique, and it's constantly changing and adapting to its surrounding environment. This is why it's so important to know how you should be switching up your skincare, not only for the seasons, but also according to your age. It isn't necessarily about turning back the clock or trying to hide every wrinkle or mark, it's about having healthy skin. As we age, the collagen in our skin is beginning to break down, and producing less oil. We want to look for rich skincare formulas that are really hydrating. I love skin brightening treatments, which compensate for the lack of moisture and duller looking skin. Now would be a good time to introduce Vitamin C to your morning routine, which is arguably one of the most potent brighteners and antioxidants!
My Top Tips:
Start Hydrating:​ As we age, the molecules in your skin that retain moisture are breaking down, which means your skin is likely to be dehydrated. That is why a hydrating mask once or twice a week for extra moisture is so important. Look for products containing natural humectants like aloe, hyaluronic acid, and glycerin, as these will draw water to the surface of your skin (plumping your skin), while also
delivering nutrients and moisture deep in the dermal layers. Switch from a drying foam face wash to richer cream cleansers and cleansing oils.
Use Retinol (Vitamin A)​: It's a good time to ask your dermatologist for a cosmeceutical strength retinol as it's stronger than the retinol you can buy over the counter. Super important to apply it around your neck and collarbone too, as this skin is extra sensitive to collagen loss (dreaded turkey neck).
Use an Eye Cream: ​Pay extra attention to your eyes and apply a high-quality eye cream every morning and evening. Look for an eye cream that contains anti-aging ingredients like retinol and hydrolyzed collagen, as these will help strengthen and smooththeskinaroundtheeye.Itshouldalsocontainp​ eptides​,aspeptidesboost collagen production, helping reduce the appearance of fine lines and wrinkles.
Eat Plenty of Protein: ​I advise all my clients to "eat plenty of protein", as this will help your body build strong collagen and elastin tissue. Remember beauty starts from within! You can also try drinking collagen powder, which is a super easy way to add protein to your diet, and the results are amazing!
What is the ideal time between facials? B​ecause our skin cell turnover cycle is 28 days long​,​ ​a facial once per month is the most ideal time frame. Nothing we do at home can replace professional products and attention. Also, your skin may be reacting differently depending on the season and your lifestyle. Having a monthly check-in with a professional ensures you are getting the best treatment for your skin's needs. If a monthly facial does not fit in your budget, I recommend facials 3-4 times a year as the seasons change.
What are the most common questions you get from clients about their skin care? ​I get a ton of questions regarding products, skin conditions and concerns. Two which I get the most often are: "I have acne on my chin. How do I get rid of it?" I have a wealth of knowledge in this area and would be more than happy to elaborate. The other question I get frequently is, " how do I get rid of hyperpigmentation (brown spots) on my face?" There are amazing treatments I offer to help with hormonal (melasma) or sun-induced hyperpigmentation. Please DM me if you want more information!
You are always up to date on the latest treatments-what's the most groundbreaking treatment in skincare in the last year or so, in your opinion? ​I love this question!! There are so many answers…Product discoveries, new modalities and equipment and non-invasive approaches to skincare and beauty are all the trend. I see one of the biggest trends in skin rejuvenation is stem cell therapy. R​esearch has revealed the role stem cells play in tissue repair, particularly the skin. Human (not plant-based) stem cells reactivate the skin's natural regenerative properties by utilizing stem and growth factor cytokines derived from human bone marrow, the most natural and powerful option to restore youthful skin. This trend will grow in popularity and eventually replace more invasive treatments and procedures. ** Stem cells are harvested from young, adult donors** Please DM me if you want me information on stem cell therapy treatments!!
Is there a REAL way to minimize cellulite or is it all phoney?​ Before we talk about treatments to reduce cellulite, we need to discuss that cellulite is not a fat issue. It is a connective tissue, known as fascia, and a circulatory issue. The reason fat (i.e. cellulite) has lumps and dimples is because the fascia bands have thickened and stretched under the surface of your skin, while the fat underneath begins to "pop" through these bands causing the dimpled look of cellulite. 80-90% of women have cellulite in one degree or another. It is also a genetic issue. If you mom and grandma had cellulite, most likely you will too. So, to answer your question, creams, lotions, drinks may be a temporary fix will not work to eliminate/reduce the appearance and exercise. Diet (reducing salt intake, avoiding alcohol and sugar) and exercise (weight-bearing activities to produce more muscle) can also help. Massaging cellulite ridden areas has proven to increase circulation and dry brushing is an excellent way to stimulate the area. These are often temporary too. HIFU (High Intensity Focused Ultrasound) is a non-invasive​ treatment which focuses ultrasound on the area with cellulite. The ultrasonic waves reach under your skin to heat up the fat and muscle tissue. This causes your muscles to contract which helps your body produce collagen, ultimately making the skin appear firmer and younger. This treatment is in the $400-600 range and can highly effective.​ There are also several ways to reduce the appearance of cellulite which cut the fibrous bands. Cellfina and Cellulaze are invasive procedures costing $3500-8000 and performed by a medical doctor. These treatments actually use a laser fiber and a vibrating blade to cut away at the fibrous bands. There can be uncomfortable and there is downtime associated with more intensive treatments.​
How do I take care of white/black heads that pop up!? How do I minimize pores without the crazy chemical laden products out there? ​Great question! Unfortunately, pore size is genetic, increase as we age, and are more prominent with certain skin types (oilier skin for example). Open comedones (blackheads) are nothing more than dead skin mixed with oil which oxidizes and causes it to turn grey or brown. The aging process is often the biggest culprit, as well as smoking and sun exposure. ​As we age, our collagen and elastin structure starts to lose its firmness, ultimately causing our pores to expand. Your pores cannot be made smaller or open or close your pores, but what you can do is reduce the appearance of their size. "Pore-shrinking" products cannot claim "smaller pores", but can tout "refined" or "reduced in appearance". Dirty pores, oily pores, or pores clogged with debris also tend to look bigger, so general-skincare advice applies if you want your pores to "appear" smaller.​ I highly recommend exfoliating products, such as serums and moisturizers, which contain salicylic acid. ​Salicylic acid plays a vital role in eliminating blackheads because it can penetrate deep enough to unclog pores and restore a normal flow of oil on the skin'ssurface. Gentle scrubs are also effective by polishing the skin​. In addition, retinol products, when used consistently, can also help with removing dead skin build up and oilin the skin.​ ​Retinoids help skin turn over faster, leaving you with fresher and cleanerpores​.​ If you are interested in more aggressive treatments, chemical peels, microdermabrasion (all in the $100–200 range) are perfect to tackle the blackhead issue. A right combination of treatments and products can make a huge difference.
I need to know more about the whitehead question!! Is it a closed comedone (milia or solar comedone) or is a white pustule? Where are they predominantly located? It is difficult to recommend products or treatments without knowing more information. They are all treated very differently.
Best moisturizer for face with combination skin my nose looks oily but at thesame time flaky ​so frustrating!​ I would like to to know more! Are you seeing redness or inflammation on your nose or cheeks? Are you experiencing the flakiness year round? Any diseases or underlying conditions.I would like to know your current skincare routine, as well as diet! I can recommend products, but I like to take a more internal approach by trying to understand what is going on systemically. It may not be as simple as applying a product superficially. .
What is the ONE product that is a must have for the woman that is just lazy about taking care of her face. A skin-enhancing tinted moisturizer with SPF. It's a moisturizer, it's an SPF and a lightweight foundation. It brightens the skin, gives you a little coverage for imperfections without the heaviness of traditional foundation, while leaving a dewy look on the skin. It is easy-breezy!
How do I make old eyes look young and minimize wrinkles? Ha! I'm struggling with my eyeliner right now. Start with a great eye cream to hydrate the area. Also, make sure your brows are properly filled in. ​A lot less eye makeup is necessary when your brows have been properly defined. You also need to have a great primer for the lower and upper lid area. A primer fills in any wrinkles or crepiness, which allow liners and shadows to go on much smoother and last longer. Cream shadows are also better than powder because they glide better.To create a sexy look with a dark eyeliner, use a very soft eyeliner pencil to trace the shape before buffing a bit of darker matte or satin shadow on top to diffuse the line. By diffusing the line, we need not worry if the line is completely straight. Do not try to hold the lid taut when using your eyeliner. A really soft pencil should not pull or tug on the loose eyelid skin. Pencil should be sharp, allowing you get as close to the lash line as possible.
Black circles under my eyes. I have tried lots of creams with zero results. Even when I'm very well rested they're terrible. A family member once even thought I had a black eye. I'm grateful for concealer but I'd like to get rid of or reduce them. They're not puffy, just dark. People often think dark circles are due to tiredness and a lack of sleep. Although this can be one cause, there are other reasons for dark under eye circles, such as allergies, ethnicity or the natural aging process. Common factors for dark circles under the eyes:
AGING​: Loss of fatty tissue and thinning of the skin around the eyes are part of the aging process. These changes can make dark circles appear more defined as we age.​ This is because as we get older, skin loses collagen, becoming thinner and more translucent​.​ In addition, the tear troughs lose adipose tissue (fat) becoming more hollowed looking, making the darkness more apparent.
GENETICS:​​Darkcirclescanbehereditary. Research has proven that if someone has dark circles under their eyes, these also appear in other family members. We often see them in ethnicities with darker skin tones because of the increase in melanin in the skin.
Home remedies are typically very temporary. Cucumber, cold compresses, tea bags can work in the short term.. Gently facial massage can also help to improve circulation. When used over time, Vitamin C and caffeine are wonderful ingredients added to eye creams which help with reducing darkness. Bleaching agents, such as hydroquinone is effective if used regularly. Fillers, when used appropriately, have amazing results​ ​with volume loss in​ the under eye area and tear trough. This is a more dramatic approach, but most under eye circles/darkness remedies are temporary. A more permanent fix may require injections and can be quite expensive. LowerB​ lepharoplasty is also an option, but runs $3,000 and up.
ABOUT SUSAN:
How did you get started as an esti? ​I was previously working as a Director of Marketing for a manufacturing company and getting facials on a regular basis. I was always intrigued with the profession. At the time, my esthetician had an amazing wealth of knowledge about skincare and I loved to pick her brain about ingredients and new treatments each time I saw her. One day when I was receiving a facial she said, "have you ever thought about becoming an esthetician?" Of course I had not, but two weeks later, I quit my job and went to esthetics school. It was one of the best decisions I have ever made. I absolutely love my career!!
How long have you been running Clean Slate Spa? ​2020 will be my 12th year in business.
What is your favorite thing about your job?​ ​The power of touch and self-care can be transforming. Since the start of my career in esthetics, giving a facial has shown me the importance of touch coming from a loving place.The result of a facial is not only that a client looks better, but also feels better. Through the years, I have discovered that self-care and nurturing my clients benefits more than just their skin.
Do you have a favorite skin care product? ​I actually have two! Amlactin Body Lotion (can be purchased at Walgreens or Amazon). I LOVE this product!! It not only hydrates the body, it also exfoliates. Most body lotions only provide hydration, so if you have dead skin build up it will not penetrate and will not work as intended. By using 12% lactic acid, Amlactin exfoliates your dry skin and provides intense hydration. Furthermore, if you have keratosis pilaris (KP) it is the best! The other product is Retin-A (or another type of retinoid) T​hese vitamin A derivatives have been proven to boost collagen production, speed cell turnover, even out discoloration, brighten the skin and unclogs pores. Retin-A is amazing from acne to aging!
Favorite item in your makeup kit? ​Nars Blush in "Orgasm" and Laura Mercier Tinted Moisturizer SPF 30. These two products work well with any skin tone and should be in everyone's kit!
What is your current facial of the month?​ The Hydrafacal!! Our winter, dry skin just drinks this facial in!
What is your skincare regimen? ​I make sure to cleanse at night. Even if you don't wear makeup, we build up dirt and oil throughout the day. Cleansing at night is so important when the most crucial skin healing is done when we are sleeping!. I also exfoliate 3-4 times a week, use a peptide-filled eye cream, sunscreen daily, as well as applying Retin-A every other day. I also get regular professional treatments such as chemical peels, microcurrent and oxygen facials.
If you haven't visited Susan, what are you waiting for?!?
xoxo
Melissa