At least once every couple of years, I schedule a boudoir shoot for myself to stay in touch with how my clients feel. It is easy to get complacent behind the camera and to tell everyone how easy it is to "just do it."
As someone who is either in jeans and a tee shirt or gym clothes 99% of the time, I always love the preparation leading up to a boudoir shoot. Trying on glamorous lingerie, getting pampered with a mani/pedi, the anticipation of a bikini wax (especially if you've never had one), and the gloriousness of having your hair and makeup done for you – Natalie and Amy are absolute wizards.
Then comes the vulnerability of asking someone to see the beauty in you. It takes real courage to put yourself out there and submit yourself to the process. I appreciate this every single time I am the one being photographed, and I don't take this responsibility lightly.
Then the butterflies start when it's time to be photographed. They slowly dissipate and all of a sudden you are feeling insanely sexy and confident, like you could do anything. This time was no different.
Of course, everyone wants to know-who photographs a boudoir photographer? I have had the pleasure of being photographed the last few times by my boyfriend, David. Isn't he handsome?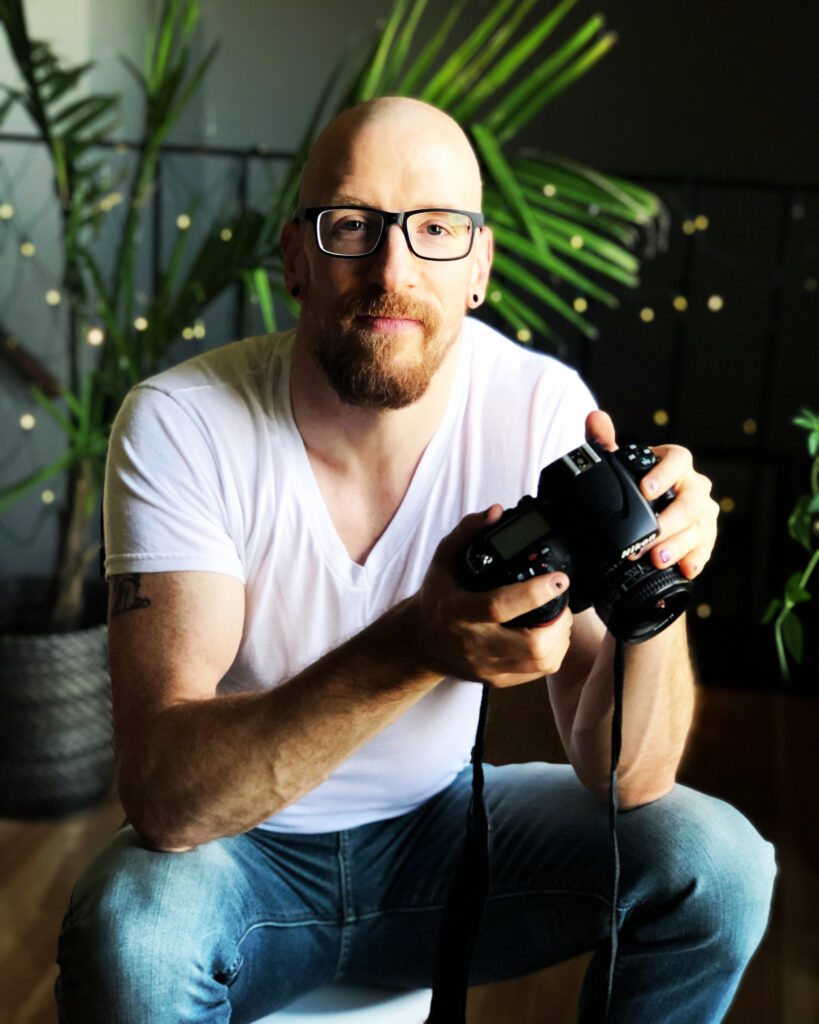 He used to teach photography, so he has some serious chops and knows his way around the camera. It was so much fun to approach this as a couple – looking at poses, deciding what I was going to wear, the shoot itself, and of course, sitting down to look at the pictures together after the shoot. I learn something every single time we do this-the benefit of being in the position fo the client, the benefit of another artist's perspective, the benefit of the male perspective, and the reminder of how sore you are the day after a boudoir shoot. Arching your back for a couple hours is hard work!! This time, I also learned how much I love the burlesque look. I don't think I've ever felt sexier.
Almost a week later, and I am still feeling the post shoot high, and am already looking forward to our next collaboration. Here are some of my faves from the shoot (I smile every time I look at them):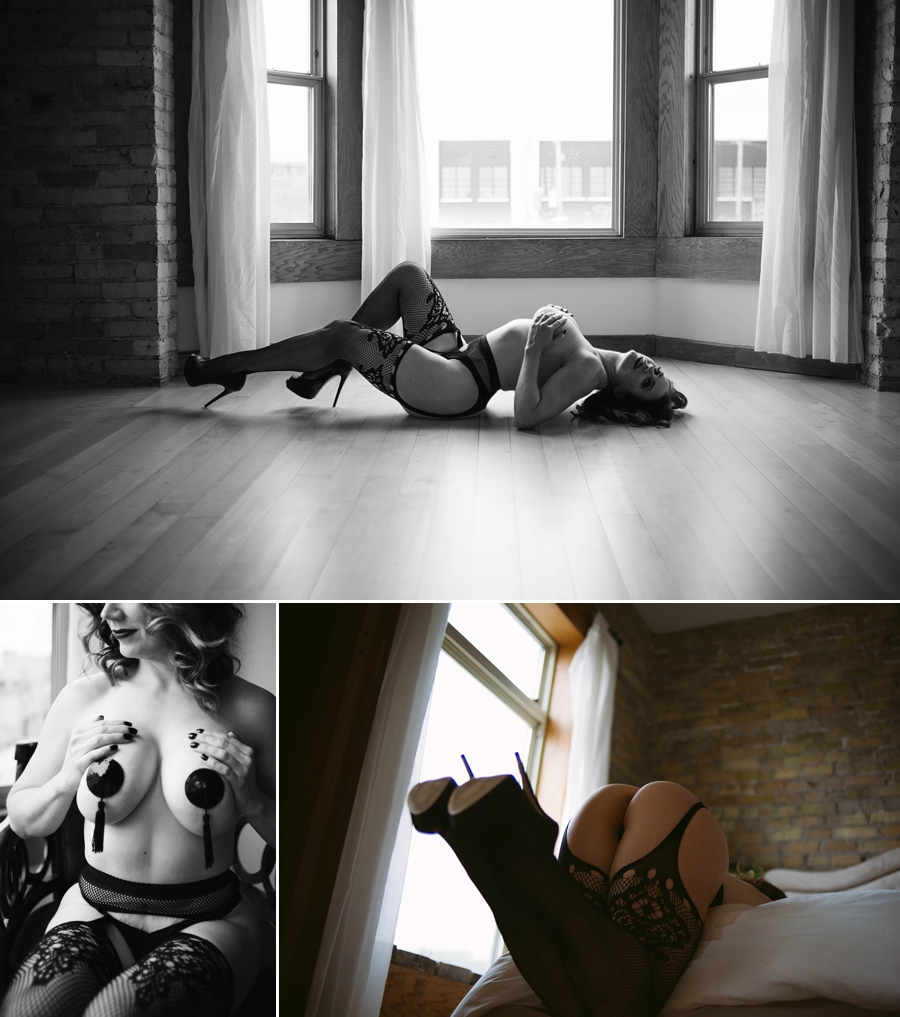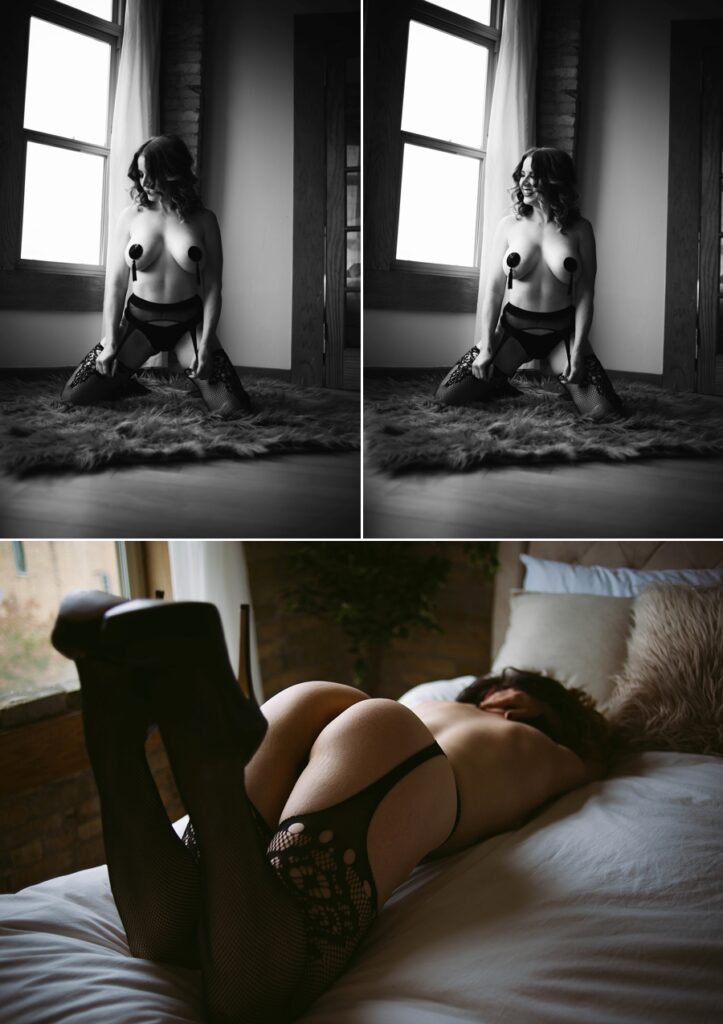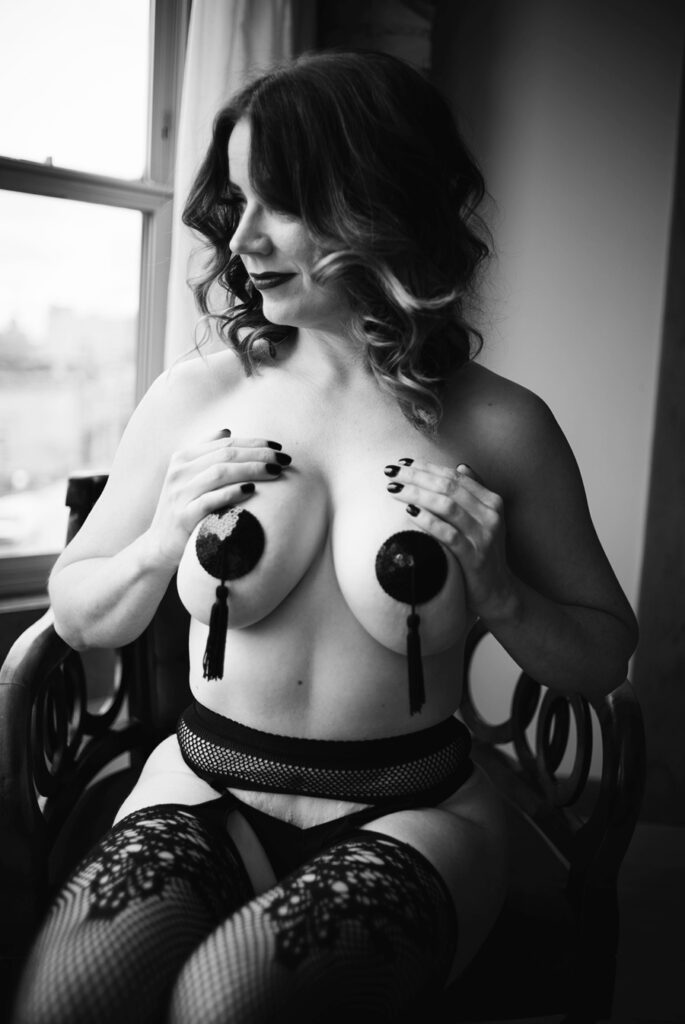 xoxo
-Melissa